consulting services
precision metal fabrication
advanced forming technologies
major architectural features and cladding
welding
CNC machining and finishing
robotics
design development
3D computer modeling and rendering
structural design
proprietary finishing and polishing techniques
custom tooling and machinery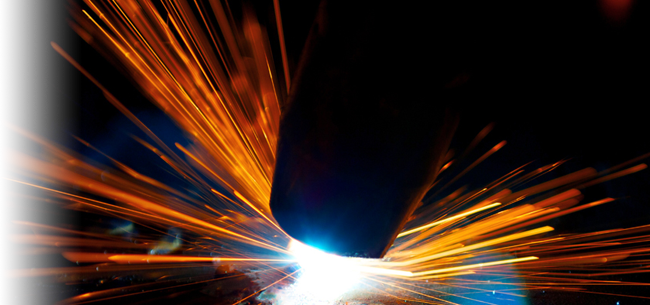 PSI is a "whole project shop." We create unique and special projects by engaging in the entire development process, from concept and structural design to fabrication and finishing.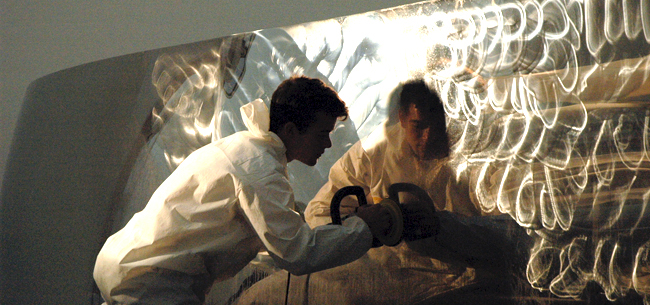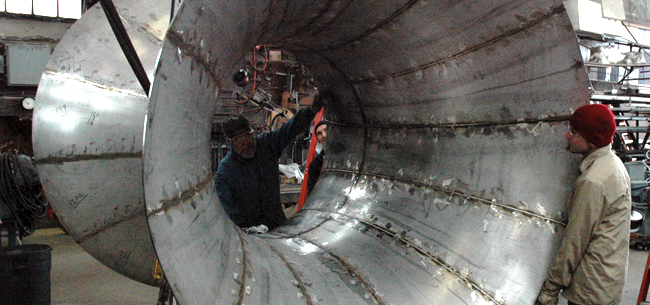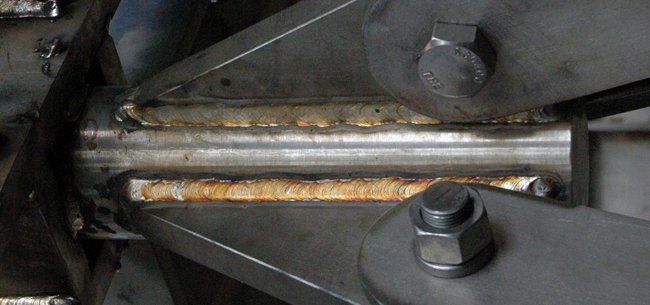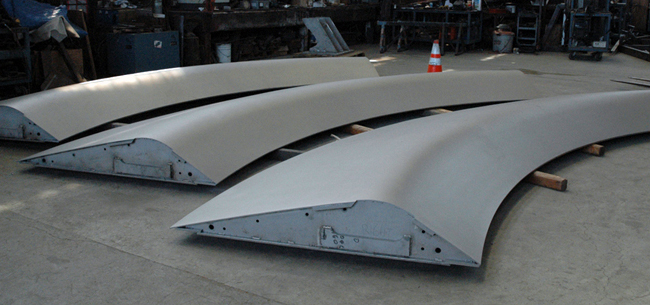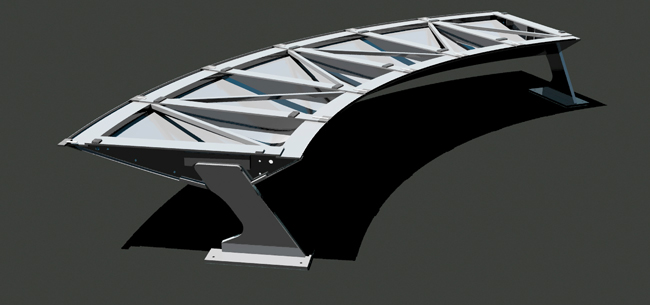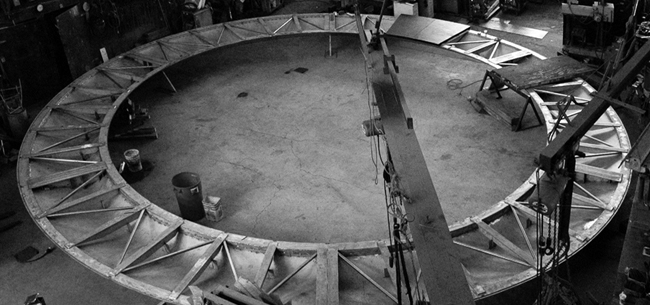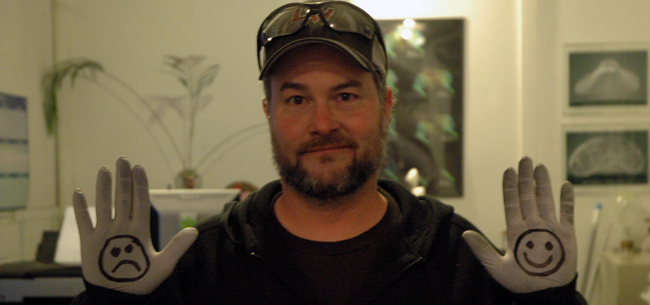 Performance Structures' specialty is precision 3-dimensionally formed shell structures. These structures require advanced forming techniques and sophisticated finishing processes. By precision shaping and trimming individual sections, large shapes can be created.
The most prominent example of this technology is Cloud Gate, in Chicago, Illinois. Built from 168 individual pieces, Cloud Gate remains one of the wonders of the art world. Each piece, or plate, was carefully formed, shaped, and finished by PSI, so it would fit perfectly with its neighbors, creating a single smooth, reflective object.
PSI is a "whole project shop" in that we aspire to create unique and special projects by engaging in the whole development process, from concept through structural design, fabrication and finishing. By tailoring the design of the structure to the specifics of the individual project, we optimize its quality. We believe that the way to achieve really great works is to carefully attend to all the phases of the creation process, so that the result can truly be greater than the sum of its parts.
Projects usually begin with a vision of a form and/or function, from the artist or architect. PSI takes this vision and works with its creator to bring it to realization. This process may include assistance in the development of the concept, choosing materials, structural design, and selecting appropriate fabrication techniques.
Our design development process begins in state-of-the-art 3D modeling software. We create highly detailed computer models, renderings, structural and mechanical designs, using the 3D model itself as the control document for each project.
A fabrication-centric approach is at the core of our process; Our designers work steps from the shop floor, interacting with our fabricators during design development and throughout the fabrication process.
Most of our projects involve 3-dimensionally formed metal plates, shaped to a high degree of precision. We utilize different techniques, depending on the project, to form, fabricate, and assemble the components.
Our crew members are gifted welders, CNC machinists, and fabricators, as well as extraordinarily inventive problem solvers.
Where there is no precedent, we create a unique approach for building what other shops deem impossible. If you have a concept that seems unbuildable without making undesirable concessions in the design, PSI can work with you to develop and realize your vision.
Over the past several years, PSI has continued to develop and refine sophisticated finishing and polishing techniques, expanding its library of surface effects. We are perhaps best known for finishes such as that on Cloud Gate ('The Bean') — a mirror finish of near-optical quality.
Rather than limit ourselves to existing tools and known methods, we continually experiment with new materials and processes.
Recently, we extended our polishing crew's capabilities with the addition of robots to the shop floor. Our steel surface treatments instill delight in those who experience first-hand the subtle textures and optical effects in our finished pieces.